For year two of Rude Grooms' Commons Series, I helmed Romeo & Juliet as Actor-Manager and played Mercutio, Paris, and the Prince. It was a huge growth for the company, doubling both the budget of the show and our audience attendance from 2018's Much Ado About Nothing. We had over 150 people in the house for our final Astoria Park performance (see image in the header above!)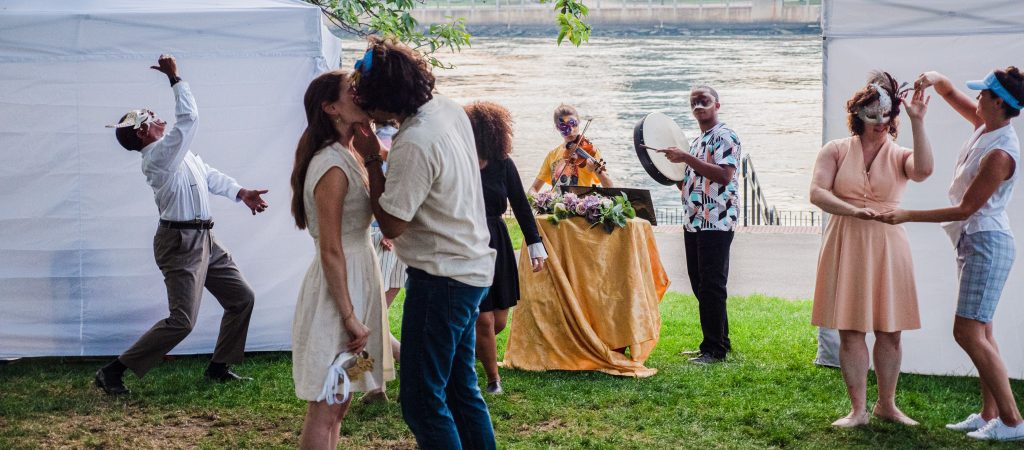 It was an incredible experience, despite one night where during load out we got caught in a tempest so severe that it split off a metal leg of one of our tents & drenched our entire production and production team (watch the video below to learn more). There are too many reasons to name for why the process was so delightful and moving, but the biggest factor was our astounding, wacky, and incredibly generous ensemble.
But maybe the most inspiring thing for me was having the great pleasure of watching Dhruv Iyengar (who I met assistant directing a high school summer Shakespeare conservatory run in collaboration by Junior Players and Shakespeare Dallas) tackle the role at 20 — 12 years after Shakespeare Dallas had given me the opportunity to play the role, also at 20, and also after having come up through the Junior Players Shakespeare program.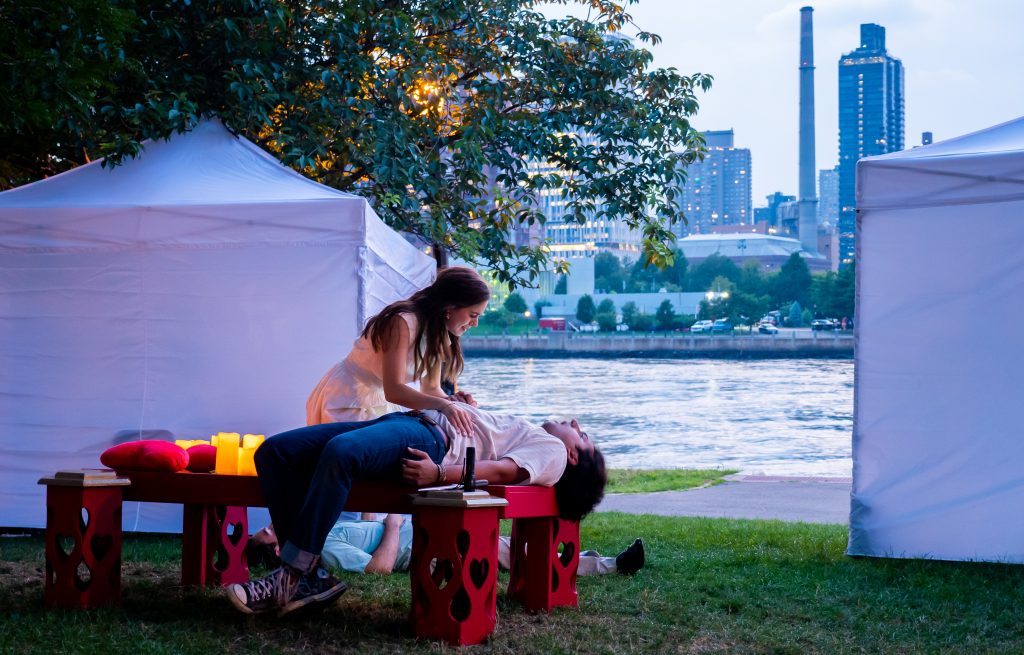 We're already cooking up huge plans for our third year of free Shakespeare in Western Queens — follow Rude Grooms on Facebook, Twitter, or Instagram to stay up to date, or support the company on Patreon to be among the very first to know and get access to discounts on all tickets and merchandise, private access to livestreams of our upcoming podcast "This Wooden O," and more!